Welcome to the Style Savvy Wiki!
The Style Savvy Wiki is a collaborative site for the fashion simulation game Style Savvy and Style Savvy: Trendsetters. Please help by contributing to our 94 pages or add one! Anyone can edit and help these pages.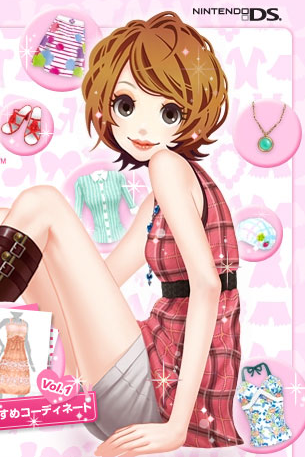 What's this Game about?
Style Savvy is a Fashion Simulation Game for the Nintendo DS. It was originally made and released in Japan under the name Wagamama Fashion: Girls Mode (わがままファッション ガールズモード). It is known in the PAL region under the name Nintendo presents: Style Boutique.
Players own a boutique in which they play the role of a new manager working in a fashion boutique. Here, players (using the map) can travel to one of 8 (or sometimes 9) locations in their town, customize their shop and interact with customers. Events of working in the boutique culminate into a climax as players can enter 'Fashion Competitions' (up to an International level) and be featured in magazines. Additionally, there are over 10,000 buy-able items in the game which one may choose to collect and players may also notice a growing relationship between their avatar and the boutique's business owner Dominic .
Other Wikis
The PAL region Style Boutique Wiki contains similar data to the North American version (for the exception of characters, locations and brands names) and collects informations about all the games of the series. It can be found here.
There is also a Style Savvy: Trendsetters Wikia that is currently in the process of being added information. The information is exclusive to the first game of the 3DS series, and it can be found here.